THESE COLOURS DON'T RUN BACKPACK (ADULT SIZE)
THESE COLOURS DON'T RUN ADULT SIZE BACKPACK FROM PRIMAL ATTITUDE. 
So Cool!! Represent in the awesome new BackPack featuring our "These Colours Don't Run" Artwork.
Here's The Deet's: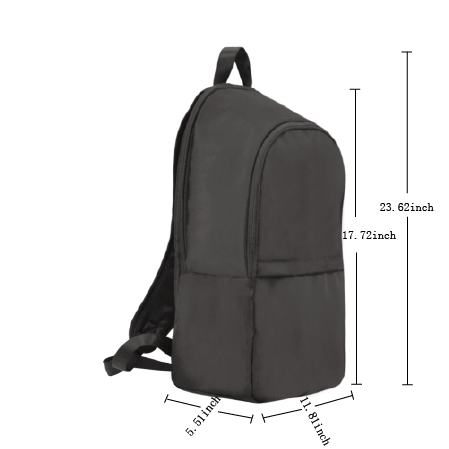 *15.5 Oz.Made from smooth and soft nylon material.
*Lightweight and waterproof. Simple and fashionable backpack for outdoor traveling.
*Perfect for holding a laptop and a ton of books.
*Padded back panel and adjustable shoulder straps for extra comfort and easy carrying.